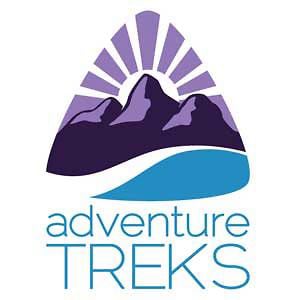 Unlike a typical camping vacation in an RV with all the amenities, adventure trekking requires thorough planning and preparation. It is even more important if you are a beginner. A hiking trip like this can be very dangerous and being ill-prepared will only increase your chances for something to go wrong. This isn't any ordinary campout! To help you prepare for your adventure, you need to know some basics to have a safe and exciting expedition.
1. Arm Yourself with Knowledge
Whoever said knowledge is power must have been a trekker. Your most valuable tool will be your knowledge and know-how. As a novice, learning basic survival skills before your trip is your number one priority. To do this, you can do a couple of things: acquire a reputable book on the basics of trekking, and/or take a course or class from a local hiking or trekking club. There are also several series of videos online that may be helpful.
Some basic skills that you will need to learn before you go on your trip are:
How to start a fire, with or without matches.
How to pitch a tent quickly.
How to read a compass.
How to read a map.
2. Get in Shape
Everyone needs to get into shape to some degree before any adventure trek. Not only will you be walking every day, you will be carrying a backpack full of gear. As a beginner, it is important to have a complete physical before embarking on your first trek. Once you get medical clearance, you should make a workout plan geared to the level and difficulty of your trip. Even if you are in decent shape, your normal workouts probably do not include carrying an extra 25 pounds or more on your back while hiking through rough terrain.
Aerobic exercises will build your stamina and get your body in shape for your adventure; walking, jogging, swimming, biking, are all great ways to get into shape. Machines are also a great way to get your heart pumping. Try to go on some short 5-mile treks with a partially loaded backpack to get your legs used to uneven terrain and your back ready to carry a load.
3. Research Footwear
Footwear is THE most important piece of gear and should be selected with much forethought and research. There is nothing as frustrating as spending months getting into shape only to be thwarted by blisters the size of cannonballs! Preventing this from happening is your best plan. Research hiking boots online but go to the stores and TRY THE BOOTS ON with the socks that you will be wearing. It is imperative that you get a proper fit. Ask a salesperson for his or her advise on fit. Once you have found the perfect pair, break them in well. Also, purchase several pairs of good quality, non-cotton, hiking socks that wick away moisture. Ordinary cotton socks will get damp from sweat and soften your feet, making them susceptible to blisters.
4. Plan Your Gear: What to Take and When to Take It
Booking an organized trip with a trekking company will save you from having to buy certain gear, such as tents, cooking equipment, and sleeping bags. However, regardless of whether or not you book a trip with a company or not, packing light but smart is your packing theme. It's not necessary to take a whole RV full of camping equipment. Try to determine the least amount of things to take without compromising your safety and well-being. For example, you want to pack the minimal amount of clothing possible, but you don't want to leave yourself vulnerable to the elements.
If you are buying all of your own gear, it is best to stick with specialty camping/hiking/backpacking stores, i.e. REI or Wilderness Experience, with experienced salespeople. His or her assistance and advice will be invaluable and help save you a lot of time and effort. Check your local area for the best outdoor sport shops.
When determining what to take and how much, it will depend on the answers to the three following questions:
Where are you going?
How long is your trek?
What time of year is it(spring, summer, fall, winter)?
Basic things to take on any trek are:
A backpack – as with your footwear, a proper fit is necessary.
Sleeping bag
Pup tent or bivy sack
Appropriate clothing
In addition to the above-mentioned equipment, here are 14 essential items for any trek, anywhere, any time of year:
1. Map – carry a map for the area you will hiking, i.e. trail maps; NOT road maps
2. Compass
3. Flashlight/Headlamp with extra batteries/power source
4. Eye protection (sunglasses for warm OR cold weather)
5. Swiss Army knife or similar
6. Waterproof Matches or flint
7. Fire starter
8. Bottles, filter, water
9. Emergency kit
Mylar space blanket or bag
Duct tape
String
Extra prescription glasses/contacts
Water filtration device
Emergency food
Emergency clothing:
A heavy-duty polypro or polar fleece balaclava(ski mask).
Very light raingear for the entire body.
Thinsulate mittens or gloves.
Insulated wool, fleece or polypro socks.
Insulated underwear, tops AND bottoms.
10. Insect Repellent
11. Sunblock
12. Collapsible shovel
13. Portable cooking kit
14. First-Aid Kit:
Sewing needle & thread
4 x 4 sterile dressing pads
3 x 4 sterile non-adherent pads
12-ply 3 x 4 sterile gauze pads
Sterile cotton-tip applicator
Benzalkonium antiseptic towelettes
Isopropyl alcohol wipes
Triple-antibiotic ointment
Band-aids (assorted sizes)
Butterfly wound closures
Acetaminophen, extra-strength tablets
Ibuprofen tablets
Anti-diarrhea caplets
Acid controller tablets
Antacid tablets
Antihistamine tablets
Anti-fungal ointment
1% hydrocortisone cream
Diphenhydramine cream or spray
Moleskin – 3.5″ x 4″
Adhesive cloth tape
Sterile gauze wrap (roll)
Electrolyte packets
5. Food Too
Keeping your packing theme in mind, calculate about 2 lbs. of food per day, depending on your individual needs, the type of food you like to eat, the weather conditions (the colder the weather, the more food you may need and higher the fat content), and the length of your expedition.
Also, it's best to carry foods that require little or no cooking but give you plenty of energy. However, it is important to eat at least one hot, cooked meal per day, usually in the evening. A hot meal will help keep you warm on cold nights, help you sleep better, and will help maintain your well-being. Many experienced hikers like to make their own dried/dehydrated foods, packaging them in single serve portions. There are also some great recipes online for meals while backpacking or on a campout.
Last Item
The most important essential is – common sense. This is the all encompassing theme of your trek. Having the perfect gear is one thing, but knowing how to use them and when to act is quite another. Most often, it is a person's experience, know-how, and good judgment that prevails in a crisis. Conversely, it is generally lack of good judgment and inexperience that gets people into trouble. You have to remember that you are not Bear Grylls in an episode of the Man vs. Wild TV series. Acting without thought will only gets you into trouble as well as your traveling companions. You must have the knowledge and wisdom thru your own research, classes or courses, and the experiences of others to know how to handle almost any situation. Once you gain knowledge and experience, maybe you can star in your own episode of an adventure trekking show.
SUMMARY
Adventure treks require preparation and planning, especially for beginners. Before you go, you should learn basic survival skills, get into shape, buy proper footwear, and know what and how to pack for your backpacking expedition. Yet,the most important essential for any trip is common sense.